What are the principles of marketing on Twitter?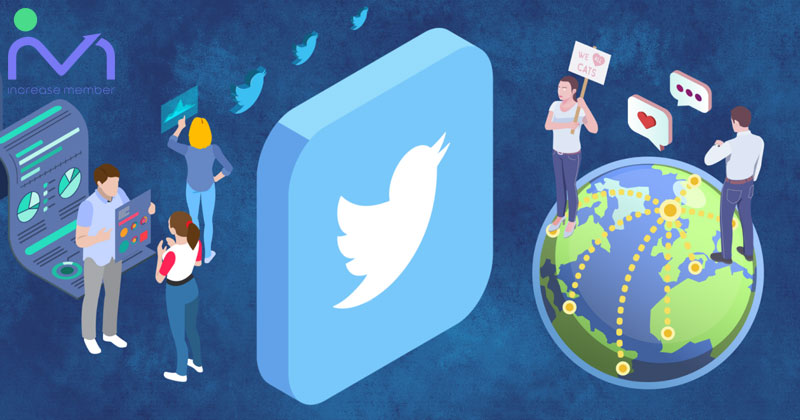 Marketing is one of the most important things that a business can do for its success. If marketing principles are well defined, it can easily meet customer needs through achievable goals. Marketing social networks are one of the modern marketing ways.
 In digital marketing, the use of the Twitter network is very important. Here are some common types of social media marketing and marketing principles on Twitter.
Twitter features
Twitter is better known as a news, microblogging, and political platform. But you can use its capabilities to get started, attract followers, public relations, connect closely with the audience, manage a crisis, surf the trends and hashtags of the day, offer discounts, and more.
Twitter is a message sending system that allows you to send messages up to 280 characters.

Each tweet can contain a link and a photo or video.

A targeted strategy with the program is the foundation whose success will depend on Twitter marketing. This strategy is what distinguishes the most influential brands in comparison with failed user accounts on Twitter.

Adhering to the principles of purposeful and planned marketing is the foundation on which your success in Twitter marketing will depend.
Also read: Learn How to Make Money from Twitter
The principles of marketing on Twitter
By considering some important points and taking special measures under this social network, you can see a much better performance of your programs. Here are the most important steps and points to consider.
Showcase your brand
The audience experience of your brand on Twitter is in the first place according to your account and profile. Through this section, you can narrate your business story in the Twitter virtual community and display your brand nature.
To do so, your presence on Twitter contains the same space and sensory that has been featured on the website and other social networks of your brand.
In this way, you identify your business and you can build trust. In this regard, you should use usernames and images that match the brand, style, and context of your presence in other situations.
Choose your username on Twitter
Your chosen username will be the most influential representative of your brand on Twitter. This name will be placed next to all the tweets you send and is the only way to identify you and your brand on Twitter.
For a Twitter username, you can use your business name or your name, which is the best option for professionals who work individually or whose specialty is the core of their business. If you can not choose your business name, use a different and other fit.
In your account profile on Twitter, you can use two different images that you need to use both to portray and narrate your brand story. In the specified section, you can place the company logo or image of your face.
Some small businesses use the business title for the username and the business owner's photo for the profile picture. This method can give your virtual account a more realistic and reliable human personality. You can also change the color of the buttons and the background of your Twitter profile through the Display section to better match the space and logo of your brand.
Complete your profile information
Completing a Twitter profile is a must for your business. All the information and details that you enter in the different sections of the profile will help the audience to better understand the nature of the business and complete the story of your brand.
In this regard, do not neglect to complete the following three important sections in the Edit Profile section:
Geographic location in the Location section: In this way, you determine the location of your business for the audience. By providing more details in this section, in addition to facilitating face-to-face communication, you provide the ground for building more trust.

Website address in the Website section: In this section, you can share an URL with users. Although the website address is usually included in this section; it is better to design a dedicated landing page for Twitter on your website and put its address in this section so that you can provide more relevant information to Twitter users.

Bio Part: In this section, you must introduce yourself and your business in 160 characters. Refrain from stating your goals and aspirations and focus on the benefits. In addition, by adding a little human personality to the posts you make in this section and distancing yourself from clichéd texts, you can make your profile more efficient.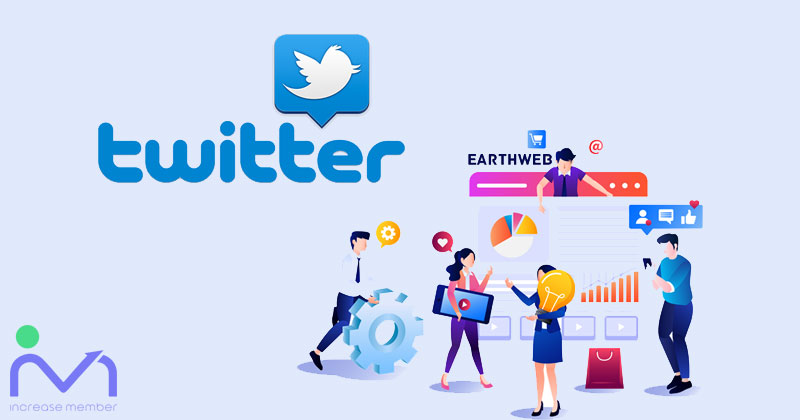 Start following other users
By following a Twitter user, you will subscribe to his posts or tweets. Keep in mind that especially in the beginning it is necessary to be more meticulous and more strict in choosing the people you follow.
Keep in mind that Twitter, like Instagram, is very sensitive about the number of people you follow in the short term. So be careful and do not hurry, because of the behavior that looks suspicious on Twitter view your business account will be suspended in the same week and your marketing program is affected by Twitter.
Your Twitter experience will be influenced by the people you follow, not the people who follow you; So to have a better experience with Twitter, be more careful in choosing the people you follow.
In general, for Twitter marketing, the following groups are good options to follow:
Customers

Business partners, suppliers, contractors, and retailers

Competitors or colleagues

Business or specialized business organizations of your activity

Local businesses
Usually, when you start following the users you want, you will see that some people you do not know will start following your account. This is not a concern and you should focus on the people you are looking for right now.
Write smarter and more professionally
The Twitter conversation is different from other social networks; In the sense that everything is concise and useful, and as a fast and hectic social network, it is very attractive to its users.
What should I write about for marketing on Twitter?
The answer to this question will be different for each business; But in general, you need to strike the right balance between what your target audience is looking for and what is driving your business.
To create such a message, try different methods of expressing an article and see which one has the highest interaction and reaction. Regarding the limited number of characters you have, each word needs to carry a load to convey your message.
Keep in mind that in the long run, the quality of what you share will help grow the number of followers. With the growth of your audience, you need to develop a media program for marketing on Twitter. Your media app focuses your Twitter conversations on topics that are specifically designed to attract potential customers.
Drive traffic to your website and blog
Twitter is a great tool for driving traffic to your website and blog. To do this, you need to set up your tweet around a link and write a message that can persuade people to click to get more information. Note that all links are automatically truncated using Twitter's t.co service.
Link your Twitter activity to your other Internet activities
Now that you have started marketing on Twitter, it's time to turn it into one of the components of your online business presence. For this purpose, you can get help from the following methods:
Put your Twitter account link on your site and blog. In most content management systems, it is easy to add a Twitter link to a list of social networks that appear at the top or bottom of a website or blog.

Add your Twitter message timeline to your website and blog. Another thing you can add to your site by visiting the Twitter Publisher subdomain is the timeline or list of posts you have shared on Twitter. In this way, you can expose your conversations and interactions directly to the site visitors so that in addition to receiving more visits, you can encourage them to follow and interact more.

Make it easy for users to share your site and blog content on Twitter. By inserting the sharing link via Twitter below the site content; You can also increase the likelihood of your audience sharing content on Twitter by using the Publisher site and placing the text you want to send directly to Twitter.

Another way to streamline Twitter interaction from a blog or website is to embed a tweet in the content. This way, you can select any tweet you want and put it in the article you want. For this purpose, it is enough to select the Embed Tweet option from the top menu of the desired tweet to generate the relevant code for you.
Use Twitter's mobile capabilities
With almost any mobile phone, you can always stay in touch with your Twitter audience:
Smartphones (Android, iOS) and the Twitter mobile website allow you to use Twitter and exchange messages.

Non-smartphones using SMS: The list of operators and supported countries can be viewed through this link.
Twitter also allows you to notify by sending push notifications to smartphones so that you can be immediately informed about things like ID mention, retweet or like a tweet, receive a new follower and receive a private message.
Keep in mind that quick responses on Twitter are very important, so by using this feature, you will always be up to date with the latest happenings in your Twitter account.
Share photos and images
The image is more attractive to people than the text; So illustrate your tweets wherever possible. In addition to the usual images, it is also possible to insert GIFs in the tweets, which you can use if necessary.
All images and videos you add to your tweets are located in your gallery section, and the last six items will appear on your profile page. By carefully selecting the images you tweet, you can turn this section into a showcase for your brand, especially for new visitors.
Expand your audience with hashtags
As someone who is looking for marketing on Twitter, you should use popular hashtags in your posts to expose yourself to people who are not following you. When the user clicks on his favorite hashtag, all the tweets that contain that hashtag will appear in a row. Using trendy hashtags can help your business grow.
Evaluate your Twitter marketing performance
Implementing a marketing strategy on Twitter and implementing the tips mentioned will not end your work; Rather, during all of these processes, as well as at the end, you should monitor the performance of all your Twitter marketing actions and overall. For this purpose, it is necessary to check all the indicators that you have set in the specific goals of your strategy and the extent to which they are achieved, and if there is no proper return, make the necessary adjustments.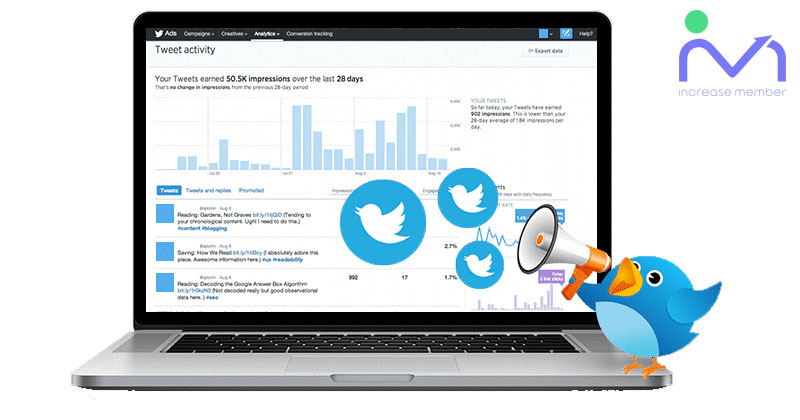 You can use the following tools to evaluate different indicators:
Twitter Analytics tool: This tool is available for free to all Twitter accounts and shows good information about the interaction with your posts.

TweetReach: This tool also shows information about how your tweets, links, keywords, and hashtags work and how well you interact with them.

Twitonomy: This tool displays the statistics of your account or any other Twitter account.
Twitter, as a fast, vibrant, and up-to-date social network, is one of the best options for use in marketing. At the same time, marketing on Twitter, like any other method of marketing, requires planning, strategy, steps, and attention to the specific points that we mentioned in this article, the most important of which are mentioned.