20 ideas for producing content on YouTube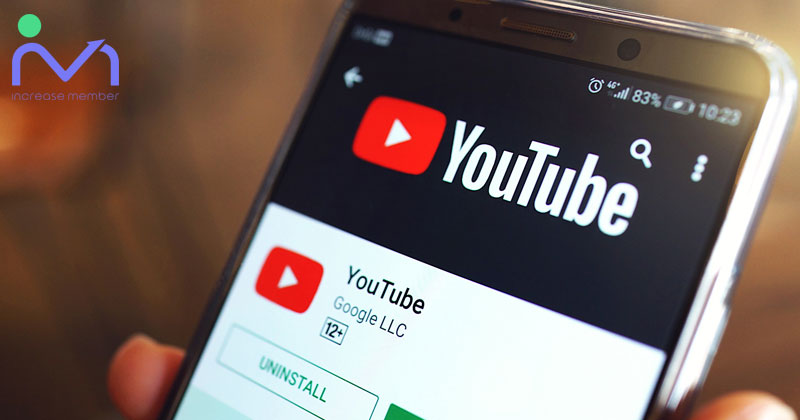 Welcome to the age of technology, where SMM panel, social media, autonomous vehicles, and AI talks! There are many exciting technologies such as Blockchain or Machine learning that are changing the face of the world.
But today we are going to talk about one of the most popular social media named YouTube! And we just want to give you some ideas for producing content on YouTube.
As you probably know, YouTube is the biggest video content platform or greatest video based social media sites in the world. and noticing this tip that YouTube can be a good source of income or brand awareness for your business is so important. Let's dive in!
What you will read in this article:
What content should I publish on YouTube?
First of all, you should know that today people just want a kind of content that they can feel better and enjoy while watching them!
And you have to create content that impacts their emotions, in addition to creating useful and problem-solving content.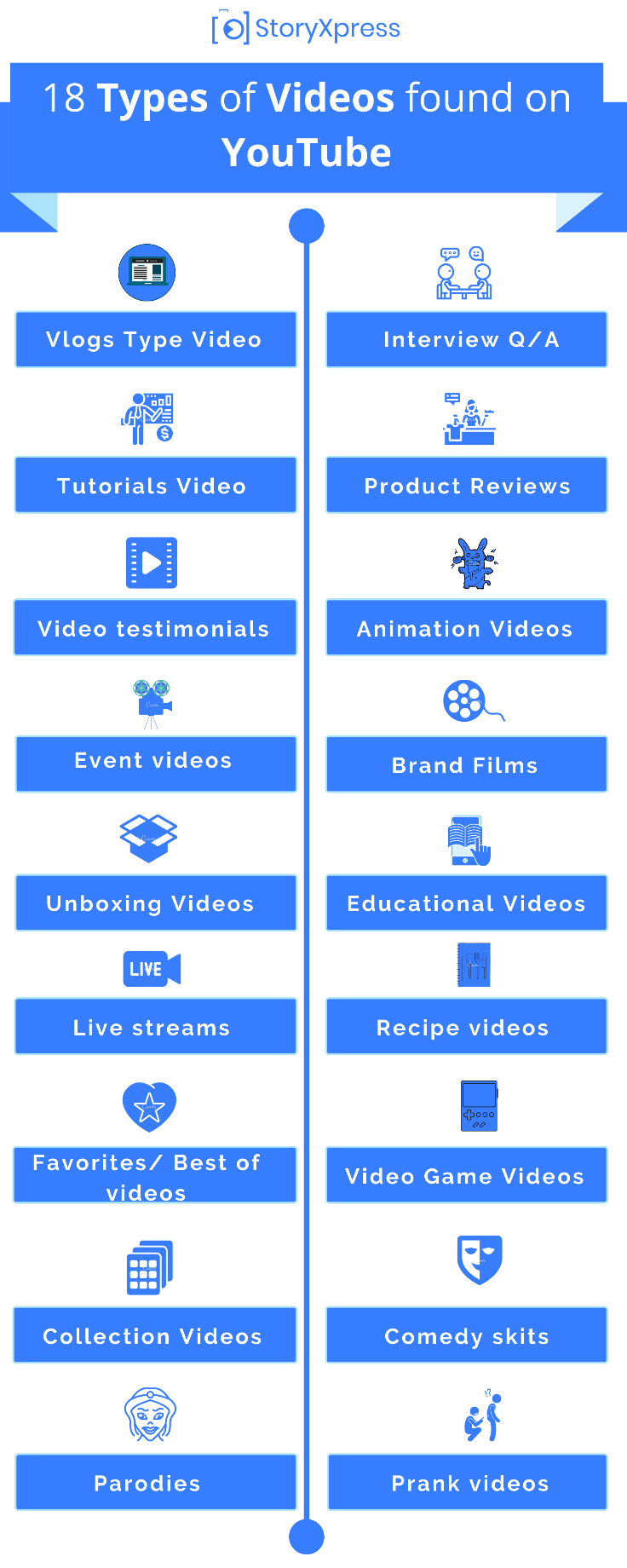 Comedy and entertainment
Jokes and fun topics are among the most viewed on YouTube and receive a lot of views from YouTube audiences on a daily basis. We all want some fun and laughing because society and its problems force us! If you have a good sense of humor and have good ideas for make entertainment contents, this would be an ideal option for your activity.
Fashion
When we talk about the popularity of fashion, it's not just about YouTube, but is also very popular on all social media. We all need to care about our style and what we are going to wear! And also don't forget many people from across the world love fashion and want to be aware of news about fashion.
Therefore, if you'd like to have many subscribers on YouTube, creating awesome content about the Fashion industry isn't a bad idea.
Cooking training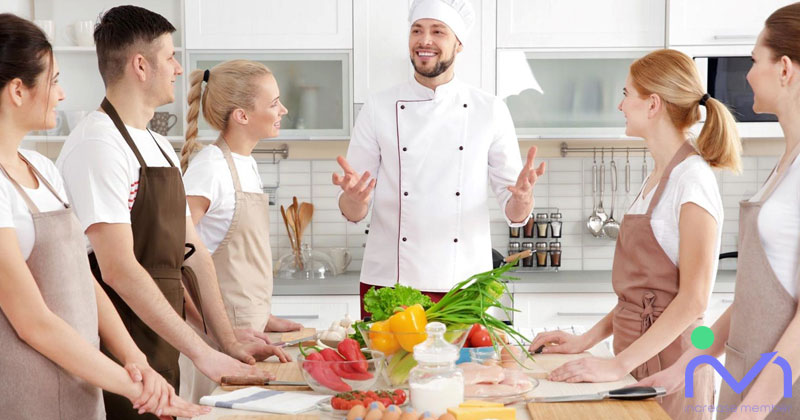 Cooking is always an ideal activity for people who like to cook or eat. Fortunately, there are many good chefs around the world who can teach the audiences to cook many different foods from various countries. If you also have specific recipes, you can share them with others by generating video content on YouTube. Cooking has the most views on YouTube after entertainment and fashion videos. And this skill is a good field to get started on YouTube.
Music
Another popular topic on YouTube is music. Of course, music and also music videos are so popular on YouTube and we all have experienced listening to music on YouTube. All musicians and singers can present their pieces of music to the world. If you are a musician or a singer with a special style, YouTube will be a good place to introduce yourself as an artist.
Computer games
You may be interested, but some of the top YouTubers have become famous just by showing their computer games and showing their skills in these games! That's not surprising!! Because There were 2.69 billion video game players worldwide in 2020.
Of course, computer games are also one of the most popular topics on YouTube. So, if you're good at playing a particular game, don't wait for a good time to get started with the introduction of this game and be ready to show gameplay of this game. Gamers are among the best YouTubers in the world right now.
And also, fields such as Technology, Travel, Animals, Sports, and life style are so popular on YouTube.
Great ideas for producing content on YouTube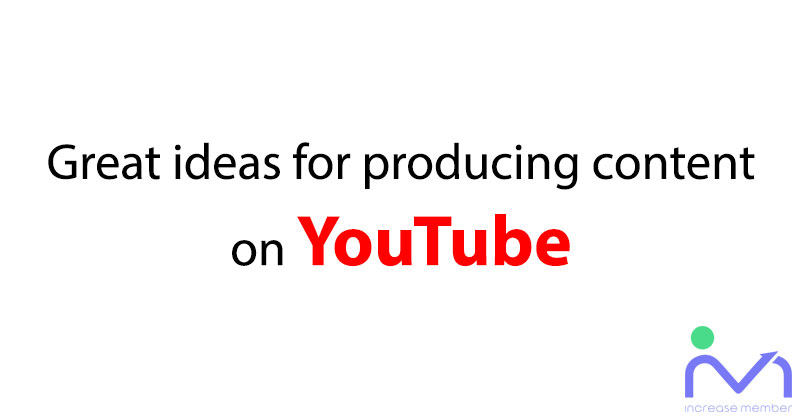 Now let's talk about the most exciting part of our article. We'd like to introduce you to the best ideas for producing some content on YouTube. We hope you'll be ready to read these ideas carefully and use them.
20 ideas for producing content on YouTube:
beauty
Try to teach a new type of makeup! Or teach "how to wash skin with a new formula mask" or teach "how to grow your beard with 7 methods". These kinds of videos can be a great choice for YouTubers that are interested in Health and beauty supplies.
Unboxing videos
In this kind of video, you can open a new product that you received as a gift or you just bought in front of the camera and show its contents and features to the viewers (if you work as a company, you can get many different devices or services for test and unboxing for free! Producer companies will be happy if a YouTuber introduces their services or products to the other people).
All you have to do is open the purchased product in front of the camera and talk about its contents, appearance quality and things like that. This model of video is very popular among YouTubers; Because it is both easy to make and has a lot of audiences.
Educational content
All of us want to know more! Because having more knowledge in our career gives us this ability to make more money and get a job promotion. Try to create educational content and say tips that are helpful for your target audiences.
Movies and music
You can create different types of videos and music content. You can review or introduce the new music videos, series, and albums.
Today many people like reading reviews about animations and movies before watching them!
In addition, you can prepare and share educational videos about filmmaking or creation music videos.
culture
Produce videos that show the culture of your city or organization. Many people are interested in the culture of other parts of the world. This is a good opportunity to grow your YouTube channel.
Behind the Scenes
Show behind the scenes of your work or organization videos to the audience. Because it helps to communicate better with them. This also will give you a better reputation.
Instructional videos (How and How to? Tutorials)
How to videos are one of the most popular videos on YouTube. Especially in technology and beauty fields. You can make these videos in any field because someone is always looking to learn something new!
Product introduction
Introducing products is one of the methods and ideas that will help you earn money directly from YouTube. If this is a product for you that will make you sell better and more. If you don't have any products or services, try to participate in an affiliate marketing program. This marketing method gives you the ability to get commission from any purchase or even any product views!
Exercise
Many people refer to YouTube to see different exercises and specific methods of exercises. Like yoga, fitness, bodybuilding, parkour, and so on. If you are interested in sports, it is a good opportunity to make money from content production in this field.
Q&A Videos
This type of video can be a short interview with an expert or an influencer. And also, you can offer the most interesting questions about different fields and give the best answer after that!
Today people want to have entertainment and knowledge together!
talking about famous people
You can introduce a great person in sport, business, politics, art, and the other fields. While introducing each person, state the biography, his or her challenges, works, success and big achievements.
People always want to hear the story behind the success of famous people.
animation
Short and creative animations make you popular and famous! To create creative and interesting animations you don't have to find a high budget and a great team! You can make interesting and funny animation or videos with software such as Adobe premiere or Adobe after effect!
A simple and impactful type of animations are motion graphics. Motion graphic is a type of animation in which you should create motion graphic elements and it is simpler than 3d animations.
Introducing Lifestyle
It does not matter if you are a celebrity or an ordinary person, lifestyle is one of the most attractive fields for audiences. Most people like to get involved in other people's lives, so seeing your real life, habits and interests can be exciting and surprising for them. To succeed in this field, it is recommended that you make videos on a daily basis.
Motivational Videos
As a human we all need some encouragement and motivation to overcome the problems and continue fighting. Motivational videos from successful people can increase your subscribers quickly.
Handicrafts
Learning to make crafts or handicrafts such as pottery, knitting and… is so interesting and popular among art lovers. To create this type of video you don't have to be in front of the video!
Active channels in this field include MADE Every day, DazzleDIY and Origami with Jo Nakashima.
Challenging videos
Maybe you remember the ice bucket challenge and the mannequin challenge. These challenges went viral quickly and even celebrities participated in them.
You can also create and publish challenging videos to engage people to accompany you.
Travel blogging
One of the best topics for the YouTube platform is travel blogging. Our Seventeenth idea is about tourism blogging, a type of blogging that can be great for YouTube.
Tourism Bloggers are a group of bloggers who have chosen tourism and travel for their activities. These people travel a lot and wherever they go, they provide information about the destination to their audience and travel lovers. These travel influencers talk about tourist attractions, restaurants, food, hotels, indigenous culture, type of clothing, customs, and anything else that is interesting to see and hear, and share beautiful pictures. In this type of blogging, they introduce the world's tourism destinations to others and encourage others to travel.
Automobile blogging
Another type of videos that can motivate the audience is talking about the cars and introducing new ones!
Automobile blogging is all about checking out different cars and their new technologies. This field is so wide and you can provide useful information about popular automobiles among general people. This information is important because many people want to find the best car options proportionate to their current budget.
And purchase guidelines are great for this type of person.
historical video
We all know the importance of history and sometimes just want to find out what happened in the past and why that happened?! So, creating historical videos about the people, nations, countries, buildings, and governments can be amazing and also informative for your subscribers.
Don't forget that everyone likes the history of his or her people and the city she or he lives in.
new technologies
Another great topic for YouTube you should follow is talking about new technologies, medical equipment, new hardware, and new financial tools.
People tend to be aware of things with high technology and services based on the newest technologies. Try to cover the best and great technology tools and introduce robots, Artificial intelligence, Block chain, astronomy technology, Internet of things and big data.
This knowledge can be so helpful for a variety of people and anyone wants to learn a new skill!
We just hope these contents and ideas have been useful and we will be able to see the growth of your business! These ideas were just some simple ideas, you can create various types of videos and grow with the help of YouTube
Why you need a YouTube reseller panel?
In this crowded world if you really want to be seen, you must use some tools, new technologies or community support!
On YouTube you probably need YouTube reseller panel services such as YouTube real subscribers, YouTube Views Non-Drop, YouTube Likes, YouTube Likes Dislikes and so on. These services are a good assistance for your first initial acceleration and try to check out them.
Why is YouTube important?
Because YouTube has 2.3 billion users! And this is a great source of customers for any business with any services or products! And this social media is for free!