Download music without copyright for use on YouTube and Instagram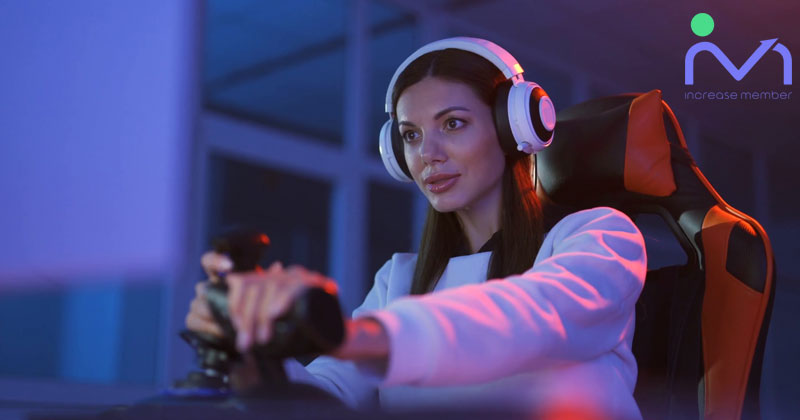 Whoever creates video content, Knows that it's necessary to use music for creating a good video. To tell you the truth, adding music to the background of any video can make it much more attractive. But, what type of music should we use in order not to confront the following message: "Sorry, the published content was omitted because of breaching copyright rules". In this article, we're going to discuss all important points about copyright, music copyright rules for YouTube/Instagram social media, and the ways of downloading music without copyright.
What is Copyright?
Copyright is the exclusive legal right given to the originator for a fixed number of years to print and publish artistic or musical materials. For example, whenever you create a video clip, music, artistic work, or training course yourself, all of its legal rights belong to you and nobody has the authority to use it without receiving the given consent. Therefore, to be active on platforms like Instagram and YouTube, you should obey copyright rules.
Why should we Use Music without Copyright? 
We should use music without copyright because a content creator is a person and all of its rights remain for him- or herself forever. Even when you download a music album from authorized websites, you won't be the owner of the aforementioned music album and, therefore, you're not allowed to add its music to your video clips for publishing on social media. Even, if you purchase your favorite music track from legal websites like iTunes, you won't be its owner. It's true that you can listen to it anytime you like, but this doesn't mean that you can share it with somebody else.  There are two solutions to this problem:
For creating your desirable videos, you can use Royalty-Free (one-time paid fee) music tracks (Namely, you can use music tracks without copyright and the content originator has announced that everybody can publish and share her or his artistic works freely). In this case, you just download the music track and can do anything you like with it and none of the YouTube or Instagram platforms will warn you or remove your content.

You can use music tracks whose originators have allowed the use of his or her music tracks, but, also, have ordered the publisher to mention his or her name (You should mention the name of the music track and its creator in the Instagram caption part or the description box of YouTube platform. Otherwise, if the music track creator files a complaint against you, Instagram and YouTube platforms will remove your videos easily and if you repeat your illegal work, the aforementioned platforms will inactivate your page.
Downloading Music Tracks without Copyright
There are two general for downloading copyright-free music tracks. Imagine that you've created a video clip and you want to publish it o your YouTube channel. Where can you find its background music track?
Two Main Sources for Downloading Music Tracks without Copyright
The best and the largest resources for downloading music tracks without copyright are the Audio Library of YouTube and Sound Collection of Facebook platforms. You should enter your own account in order to reach such music tracks. There are lots of music tracks and sound effects in these two sources you can download and use freely. In the aforementioned sources, you can't search your considered music tracks, but there is the possibility of filtering music style and the duration of the music tracks. If you activate the "Attribution required" option in the filtering part, those music tracks will be shown and their creator names should be mentioned completely. In contrast, through filtering the "Attribution not required", you can use shown music tracks freely.
Some YouTube Channels that Publish copyright-free Music Tracks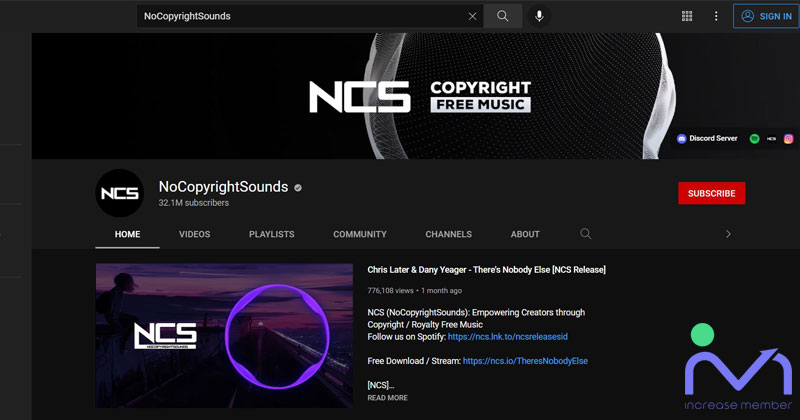 Below is the list of YouTube channels that publish copyright-free music tracks:
Audio Library – Music for content creators: Downloading music tracks from this YouTube channel is free of charge. However, some of the music tracks of this channel have a special description. Pay close attention to these special descriptions in order to mention the name of the music track owner if necessary.

Vlog No Copyright Music: This is a YouTube channel that covers various music tracks for a wide spectrum of interests. Most of the music tracks of this channel have emotional styles.

NoCopyrightSounds: NCS is a channel on YouTube that publishes music tracks. You can find various music tracks created by hundreds of artists on this channel. What distinguishes this channel from other similar ones is the existence of various music genres in it. For downloading copyright-free music tracks from this channel you should search its name on YouTube. Downloading music tracks from this channel is free of charge. Commercial brands and organizations should receive legal permission from NCS before using the music tracks of this channel. You should click on the provided link by the channel and rate the music track and its creator. By doing so, you give validity to the artist. This is the only charge that you pay!

Zero Copyright Music: There are lots of music tracks in this channel that are proportional to your own activity. Also, downloading music tracks from this channel is free. Search this channel on YouTube. Play your considered video-formed music track. Click on the download link. In this stage, you'll in a page on the SoundCloud website. on this page, click on the download button and start downloading your favorite music track.
There are two useful ways for downloading these music tracks from YouTube:
You can go to the Yt5S website and insert the considered YouTube video link in it. Then, you'll be given the video download link in various formats (Including MP3).

Also, you can use a YouTube bot. For finding this download channel from YouTube, you should type youtube@ in the Telegram search box, send your considered link for this robot and, finally, select the MP3 option from delivered formats.
also read 10 of the Most Useful Telegram Bots
Some Websites for Downloading Copyright-free Music Tracks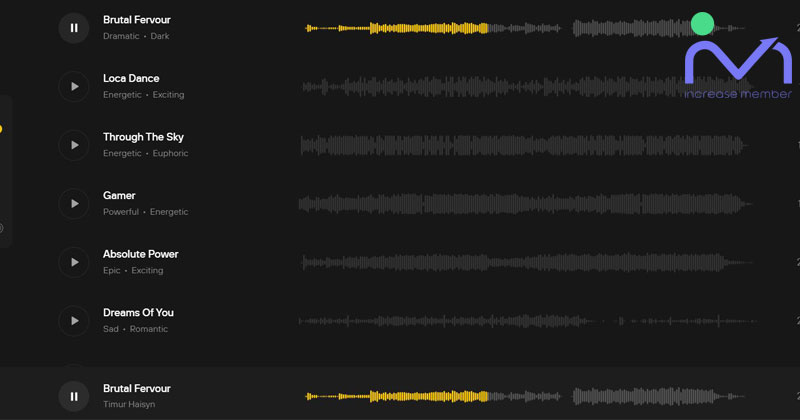 Another way for finding copyright-free music tracks is to download them from the below websites:
Mixkit

: This website is a gallery of free and various video clips and music tracks. This website is a complete toolbox for creating content. A number of new and best music tracks and video clips are added to this website. There is no limitation for downloading your favorite music tracks on this website. You don't even need to enroll on this website.
Videvo: There are lots of music tracks on this website. These music tracks have high quality. Also, the best video contents are accessible on this website.
Pixabay: There are lots of free music tracks covering a wide spectrum of interests. All of these music tracks are free for commercial and non-commercial uses. Therefore, it is very popular and lovely. This website has the capability of searching music tracks professionally and you can find them based on your interests and the video style.

CcHound: This is another website for downloading copyright-free music tracks. A collection of authorized music tracks, namely creative commons (cc) has been provided.

Free Music Archive: With the help of this website, you can discover or download your favorite background music track of YouTube or Instagram multimedia project. This website offers more than free 1500 music tracks and all of them have the permission to be used for commercial targets.

Ben Sound: This is another website active in delivering copyright-free music tracks. You don't have the possibility of remixing existing music tracks on this website. All music tracks on this website are free of charge, but you should rate their creators. Under the license of "Royalty Free Music", this website has almost 500 copyright-free music tracks and you're free to use these audio clips in your multi-media projects.

Tunetank: You can download any music track from this website and use it for any purpose including commercial goals. If you have a Pro account, you can connect your YouTube channel to your white list on this website.

Epidemic Sound: This is one of the favorite websites of users for finding high-quality background and copyright-free music tracks for video clips. Simple search capability and its awesome offers are among its great features.
How Does Instagram Copyright Rule work?
If you're streaming live on Instagram and playing a music track without having its copyright permission, Instagram warns you and will stop your live streaming.
Bottom Line
You can publish short videos ( a 15-second video clip) and any music track you like to it ( Namely, 15-second stories or posts). Even this 15-second duration shouldn't be a simple page or instrumental music! Instagram advises you to publish a post or story which is video clips having background music tracks. For getting a better result, we strongly advise using related SMM panel, namely the Instagram reseller panel and YouTube reseller panel for getting more likes on posts, stories, and video clips.