10 of the Most Useful Telegram Bots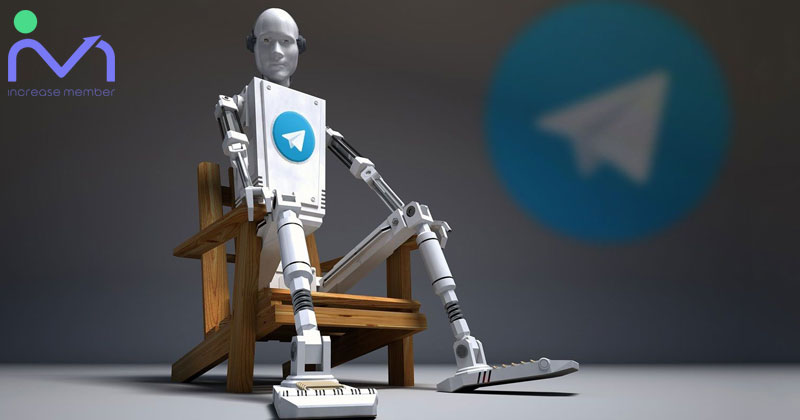 Telegram, which is a messaging app, is gaining popularity quickly, since it's a cloud-based messaging system and is available as a freeware on various platforms. It's available as a web app, a smartphone app and a desktop application. This app is a serious rival for WhatsApp and Facebook messengers. In this app you can make and download bots. Bot is small program that that is used inside the Telegram app for making automation come into reality. Third-party developers create bots using Telegram Bot API. Two official bots of this app include @gif and @GDPRbot. Every Telegram channel owner can have one or more bots in order to automate their favorite processes in their channel. Bots can automate many activities in your Telegram channels. They have the capability of offering HTML games to their users. Unfortunately, the lack of an official bot creation tool has decreased the acceptance of Telegram bots. However, you can make your own bot or find an app that does what you want. Telegram bots are coded programs by which users can interact and get their works done. Bots have their own username. You should search your favorite username and the related bot will be shown on search results. Now, you can tap the bot and, then, it will demand you to start the interaction. Through tapping the /start button, the interaction will be initiated. With the help of bots, you can put your daily activities on autopilot. So, everything will work fluently even if you're not around.  Each bot has various characteristics and options to do the tasks. Below is a list of 10 useful Telegram bots that you can use. For creating Telegram bots, you should have some experience about using programming languages and access Telegram API. Since Telegram has a free open API, many developers make their own Telegram bots. Official bots are created by official Telegram developer team and have blue tick verification icon, but other bots are made by independent individuals. Everybody who accepts few rules and regulations will be free to use the Telegram API to make their own chat bots. Make sure that you share sensitive information with authorized Telegram bots.
What you will read in this article:
OpenMember
This bot allows you to accept membership payments for your channel or groups. You can visit OpenMember, establish an account and complete the required steps. Through using this bot you can establish customized pricing, charge your subscribers and have a dashboard to control the menu and mange your subscribers. This bot charges a 5% transaction fee for supporting the platform and creating new characteristics.
InviteMember
This bot is useful for accepting payments and sending invitation links to your paid channel or group members. With the help of this bot, you'll be able to make your own membership business in Telegram in 5 minutes. Through using this app, you can process credit, debit and crypto programs, manage automated subscribers and have at least 15 languages for your subscribers. For a 10% commission for each payment with no fixed monthly feeds, you can access these features.
You can also use our SMM Panel service for social media marketing.
GameBot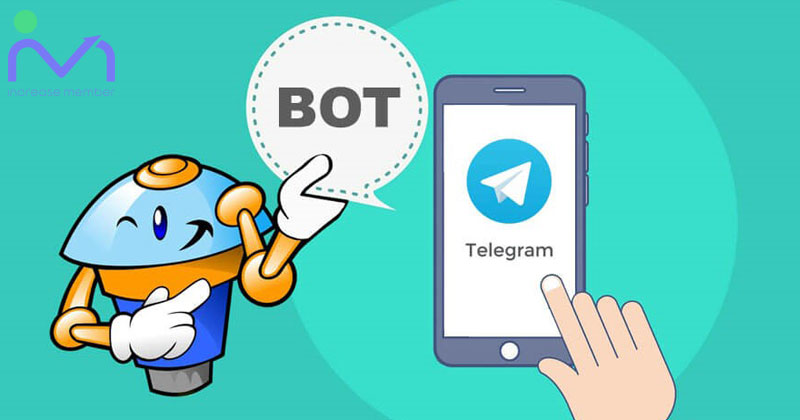 This bot can be found through searching @gamebot in Telegram search box and is one of the official Telegram bots. After tyoing the username, just wait for the games to load . This bot allows you to play chat games with your friend by clicking on "Play with Friends" option and provides links to some of the sample games. Then, you can tap one of your contacts. Then, you'll be asked to choose the game. Three games will be available to play:
Math battle: Yes or No questions based on math quizzes

Corsairs: You should dodge cannonballs to reach the next level.

Lumberjack Bot: You should chop wood and protect yourself against branches to touch. This bot can entertain you to a great extent.

You should select "Play with friends" from the drop-down menu, then, choose a conversation and a game to play. Finally, you can choose your friend and game for starting the game. This bot is very helpful for establishing communications and engagements among friends. It allows up to 6 players in a game. Bot games are simple, because telegram has its own limitations, and, therefore, its bot games aren't as specialized as specific mobile gaming apps.
Skeddy
If you're a forgetful person about tasks , then, this bot will be suitable for you and allows you to be always on time. Skeddy is a reminder bot that makes you to remind things, and is a scheduling companion, making it possible for you to establish calendar events and reminders. With the aid of this app, you can establish reminders through sending a text message like "Call John in ten minutes", and, Skeddy will send a reminder notification after ten minutes. You can even set more professional schedules like "Take pill every 8 hours". After launching the bot, you'll be asked to set the time zone in order to be reminded of the exact time. Rather than opening a task management app and setting up reminders, you can use your phone's calendar. Don't forget to enable Telegram messages notifications in settings. With the help of this bot, you can establish alerts reminders in natural language and manage notes and never forget to send and email again. Also, it can be used inside a group by adding it separately. This way in working groups, each individual can be aware of his or her task to do and reminded of. You can reach all the reminders using the Telegram interface. Also, you can enable and disable any reminder.
File to Bot
This bot allows you to save files on the cloud with unlimited storage and organize them into different categories. After sending files in the chat, they'll be stored category-wise. Uploaded files can be controlled and downloaded though it. In this bot, file size has no limitation and all file types are supported. A link for a certain file can be made for others to download it so that they can view and download saved file from telegram. Anyone with the access to the URL can watch and download the stored file on Telegram. Telegram will allow you to send up to 2GB files in a chat. This bot can perform analysis and diagnostics at a review board and, also, post reviews. In fact, this is a storage bot and is able to save unlimited files on Telegram. It, also, supports different languages. It can be used for sending a file size up to 2GB on telegram chats.
Telegram Reseller Panel is a new way to monetize Telegram services.
Get Media Bot
This bot helps you download any form of media files on internet. To reach this goal, you should enter the query. The services provided by this bot include downloading music and video, searching lyrics, downloading media directly and downloading Instagram story. The direct download feature is used for downloading media form Instagram, Twitter, YouTube and Facebook. Also, you can use it to direct download files from various sites. This bot has an awesome collection of media and, surely, you'll find best results for your favorite queries. It is worth noting that this bot doesn't allow a link from sites they have listed the supported websites for downloading content. After pressing the /start button, some buttons will be shown. You can click any button to gain a list of supported websites and links.
Feed Reader Bot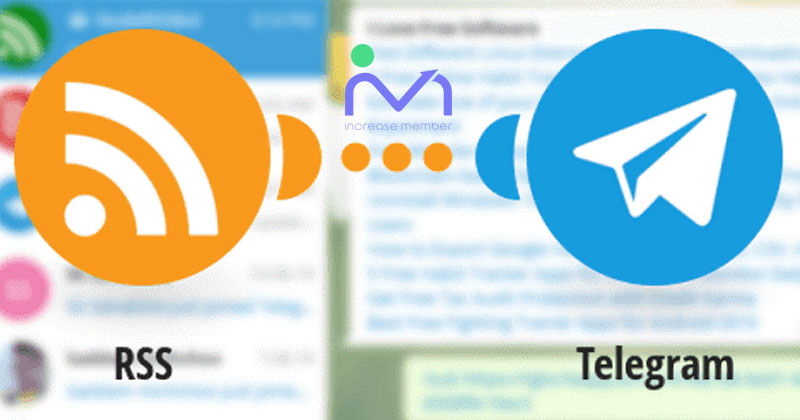 This bot allows users to subscribe to RSS feeds of any blog or website and not miss any post on the subject they're following. Then, users will be notified of the latest posts from these blogs or websites. Also, you can search certain feeds in this bot and subscribe to any Instagram or Twitter account, follow YouTube channels and get the latest updates in the app. This bot, also, suggests a list of news feeds. This way, users will receive news and posts without leaving communication channels. Also, with the help of this bot, businesses can communicate permanently with customers through providing helpful information regularly. This bot, also, has a great feature that makes it possible for you to search for specific feeds. This bot lets you export your Telegram and website RSS feeds with the use of OPML files. This bot is useful for content creators of YouTube or those who do blogging. You should add your YouTube channel id or blog RSS feed link to this bot. Then, you should add the bot as admin of your Telegram channel or group. In addition, related updates are automatic. This bot  can send new tweet notifications by adding your Twitter handle.
Sticker Download Bot
Most of messaging applications have the ability of sending stickers. Telegram, also, has various stickers. With the help of sticker download bot, Telegram's stickers in other messaging apps. You can send your favorite sticker to this bot, provide PNG, WEBP or JPEG file and it will change the format of the sticker. Then, these formats can be added to apps like WhatsApp in the form of stickers. Through sending a pack of stickers, these formats will be returned in a zip file which can be added to WhatsApp. With the help of this app, you can create your own collection of fantastic stickers.
Tweet It Bot
A twitter client lets its users tweet anything from the Telegram app. Items like videos, photos, stickers and GIFs can be tweeted through the Tweet It Bot. Also, you can add tweets to your messages while chatting. After starting the bot, you should sing in to your Twitter account through the app.
App Follow Bot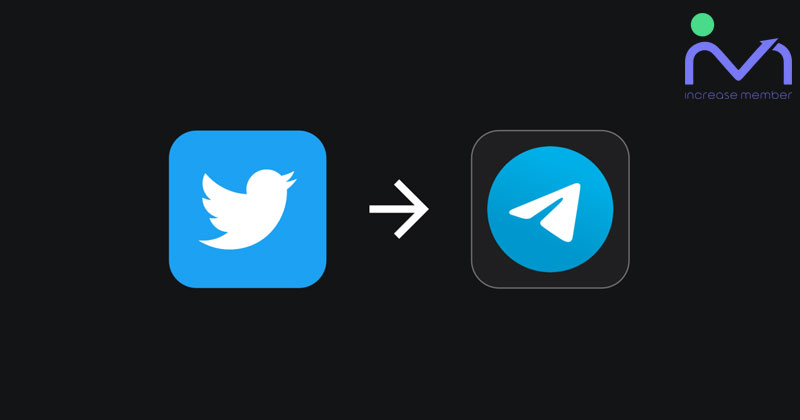 Now in play stores you can find lots of applications. App Follow Bot introduces the most famous apps related to special categories. Other options introduced by this bot include search results for a keyword, suggestions for search terms, trending searches and application details. These details will help you find suitable apps for your cellphone. Both Android and iOS programmed cellphones can use this bot.
Bottom Line
Here, we introduced some of the most useful telegram bots that you may need while creating Telegram groups and channels. There are various Telegram bots, but their functions differ. Certainly, Telegram bots are helping hands for those Telegram users who want to communicate with others. Also, you can use search engines to find extra Telegram bots.. For adding and using Telegram bots, tap the bot link and, then, you'll be redirected to a Telegram webpage. After that, you should tap Send Message button. Now, you should open it in Telegram app. Finally, you should tap the start button. Some instructions will be shown for interacting with the bot through sending commands and requests. Telegram bots are safe to use, because Telagram has given limited access to the bots and only your profile information will be seen. You shouldn't share personal information like passwords or debit card details. Sometimes, spam bots can trap you by sending phishing link or infected files. So, be careful! For uninstalling Telegram bots, you should go to the bot chat, tap the name of the bot, and, then, tap the menu button shown with three dots. Finally, select Stop Bot option. Also, you can block the bot. Sometimes, special commands like /stop are provided by bots to disable them. Bots act as assistant units on Telegram for getting tasks done and finding information. It's, also, helpful for playing games and taking quizzes. You can expand and improve your business through Telegram bots.  Those Telegram bots are safe that are classified as official. You shouldn't use bots in sensitive chats. It's better to separate bots from chats you want to keep as secure.  So, it's reasonable to do some research for standard bots by their username, not just the description. The aforementioned bots work well and reliable for improving and automating your social media marketing strategies.  We hope you have enjoyed reading this article and, also, found it helpful for your needs.